Our law firm is an immigration law oriented law firm. Our practice covers all areas of U.S. immigration and naturalization law. With our systematic professional legal education, extensive experience, dedicated devotion and enthusiasm, we are able to provide satisfactory, efficient and cost-effective legal services to our clients in their immigrant/Green Card and nonimmigrant visa applications, and immigration court and federal court litigation cases.
The U.S. immigration law is a federal law in nature. No matter where the applicants are, the same standards, rules and regulations apply to them. Because of this federal law nature, we are able to offer our legal services to clients in all the states of the U.S. and in all parts of the world. We have successfully represented clients in immigrant and nonimmigrant visa applications. Our clients are from Algeria, Australia, Canada, China (mainland), Taiwan, Hong Kong, Macao, Honduras, France, India, Indonesia, Japan, Korea, Malaysia, Mexico, Nepal, New Zealand, Singapore, Portugal, Thailand, Vietnam, etc. Please visit our website to know the detailed areas of our practice and basic information of how to obtain immigrant visa (green card) and nonimmigrant visas.
Mark Xiangru Li, Attorney at Law
Mark Xiangru Li is from Beijing, China. He received his B.A. degree (majored in English) from Beijing Second Foreign Language Institute. He graduated with a Juris Doctor (J.D.) degree from Washington University School of Law, St. Louis, Missouri. He also pursued American law studies in the Program in American Law for Chinese Scholars in Columbia University School of Law, New York, one of the top ten law schools in the U.S.
Mr. Li is admitted to Missouri State Bar, and is a member of American Immigration Lawyers Association, and Los Angeles County Bar Association in California. He can represent clients in Immigration Court, Board of Immigration Appeals, and Federal Court of Appeals for the Ninth Circuit. He has successfully represented hundreds of individuals, families and companies in cases such as EB-5 investment immigration, H-1B professional worker, H-2B temporary worker, L-1 multi-national executives, J-1 waiver, F-1 student, green card application, EB-1 alien with extraordinary ability, outstanding researcher and professor, multi-national executives, EB-2 national interest waiver, EB-3 professionals and skilled workers, EB-4 religious workers, third-country visa application, labor certification, asylum, and removal proceedings in court.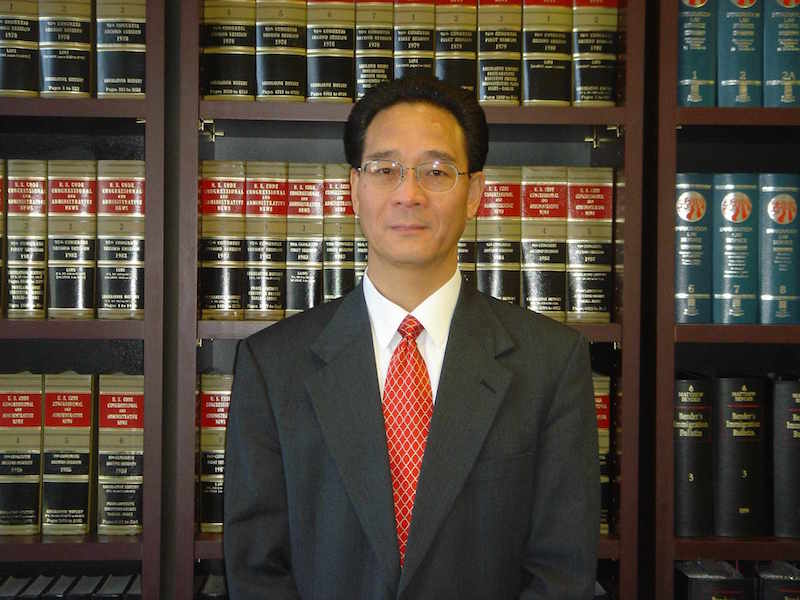 In addition to writing immigration-related articles on newspapers, Mr. Li has given series of immigration law lectures on Panda TV USA, L.A. English & Chinese Radio AM 1370, Unicoast Radio AM 1480, and BC in LA Radio AM 1430, and KAZN Radio AM 1300. He has also been invited by local community organizations to hold seminars, explaining changes of immigration law, and helping them solve problems in their green card and visa applications. Mr. Li enjoys good reputation in the field of immigration law and local community.